Printable of the Month: March
*** This offer is now over, check the Printable of the Month tab for the newest one ***
Happy March Everyone!
I don't know about you, but I am totally excited for this month.  Spring starts in just under 3 weeks, and I have my fingers crossed that mother nature remembers this fact!  A new month means a new printable waiting to be personalized just for you.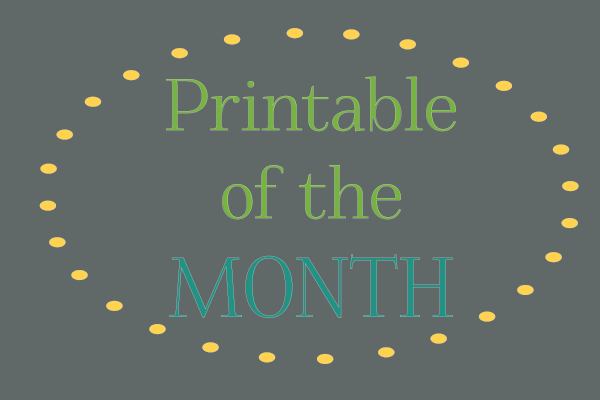 I know this winter has been rather bleak for many people around the world, and I know I'm not the only one eagerly anticipating the arrival of Spring.  So I knew that I want to create something with some spring colors.  I just didn't know what.  It wasn't until this weekend, when I was looking around for note paper, that inspiration struck.  Why not make something pretty for on our desks, fridges, or where ever we want to keep it?  And that, my friends, is how this month's printable ended up being personalized stationery.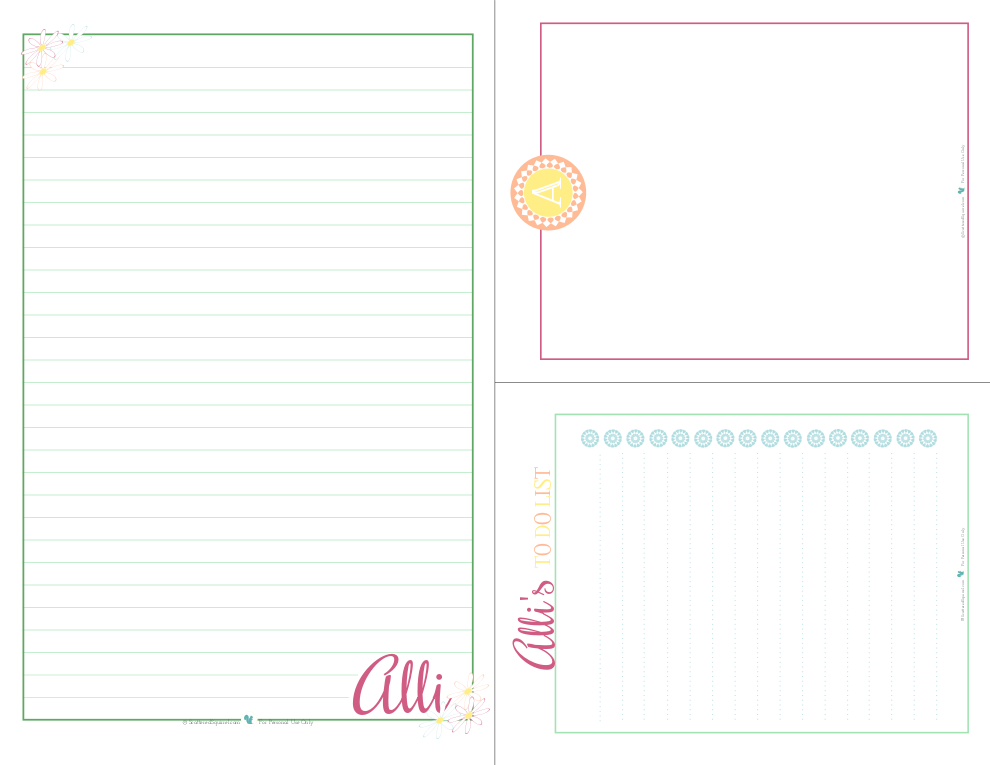 I know it's not really a planner page, or a calendar, or a cover, but I thought it would be something fun.  After playing around a bit, and not being able to choose just one that I liked best, I thought it might be kind of neat to make it a three-in-one printable.  Here's a closer look at the three sections.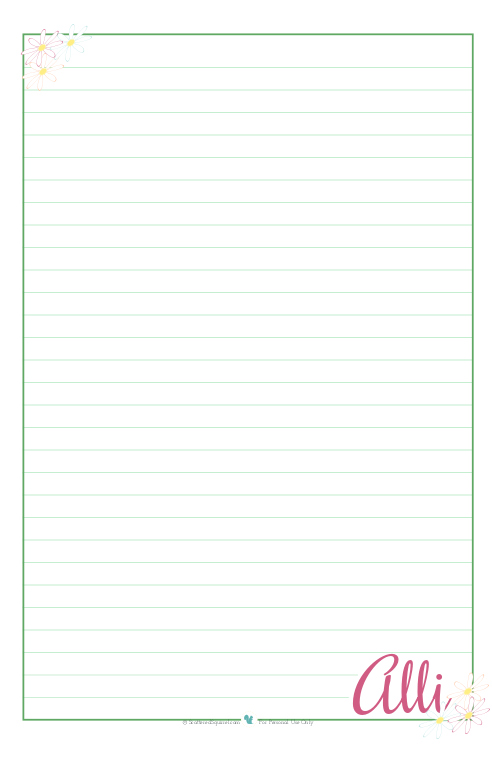 First up is the lined noted paper.  I added in some flowers to the corners to add a dash of spring, but I tried not make them too in your face.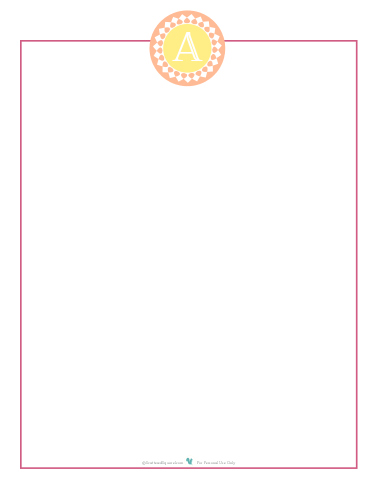 Next up is just a small, unlined page for those times when you just need to a jot down a small note.  You could use this by the phone for messages, on the fridge for grocery lists, or in your planner for those notes that don't fit in your sections.  Really the sky is the limit here.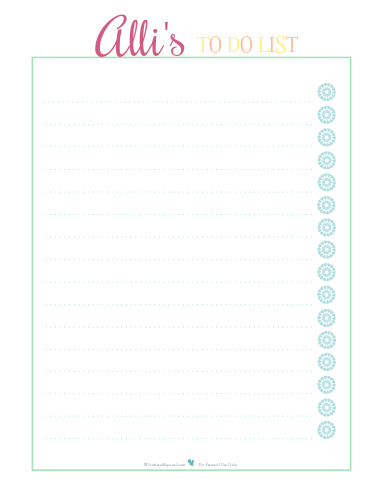 And last, but not least, because I couldn't resist, a personalized to do list.  Not really much of an explanation needed for this one.
I put all three on one page which means the lined one is 5 1/2 by 8/12 and could be used in a half size binder.  The other two measure in at 4 1/4 by 5 1/2.  To make using them a little easier I included guide lines to help you know where you cut the paper.  I plan to use mini blinder clips to make a couple mini note pads out of the smaller two and for the larger one, I'm on the hunt for a small clipboard.  I want to be able to hang it near my desk and it will most likely end up following me around through the day.
So what do you think?  To grab a copy of your own, just fill out the form below.
Are you ready for spring?  What are you most looking forward too?
Happy Printing Everyone!
Linking up at these great parties!