Welcome to Day 9 of the 31 Days 31 Printables series.  Sorry for the delay in getting this post out. Travis's days off happened to fall on our anniversary this year, so we spent the last couple days hanging out and enjoying some couple time while the boys were in school.  It was nice to be able to head out for the day, just the two of us.  I'm still working away on the holiday planner printables and I can't wait to continue sharing them.  So, I'm not going to wait, I'm just going to jump on in with another one today.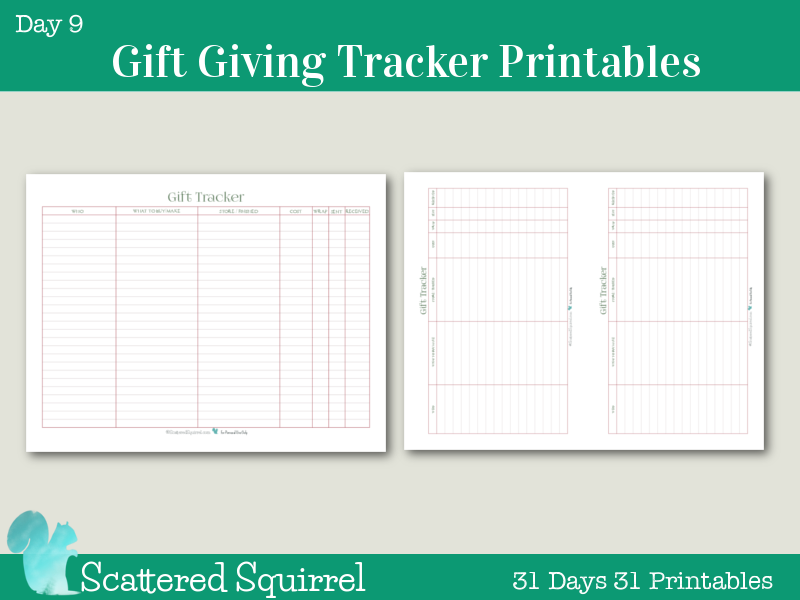 Since I started with the Gift Guide and Wish List printables, I thought it would make sense to continue on with the Gift Giving Tracker printable.  I really like using this printable, especially for items I pick up months ahead of time.  My favourite column is the cost, as this allows me to make sure I'm staying on budgeting with our holiday spending.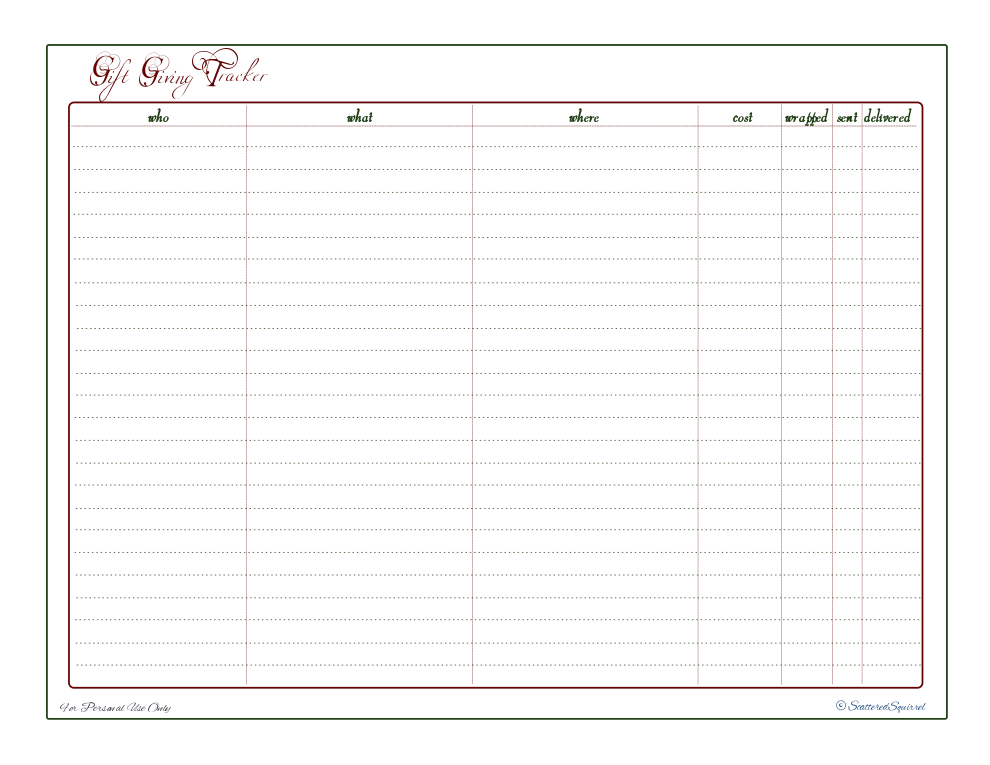 Holiday Planner Printables: Gift Giving Tracker Printable
Because the original was still working I opted to just do like I've done previously and simple update the fonts and colours. I love that it is easier to read now.  This little printable packs in the info with spaces to keep track of
who you're giving the gift too
what you're planning to purchase or make
where to find the item, or materials
what it cost
have you wrapped it yet
has it been sent in the mail (if needed)
have they received it
That last one can be especially important if you're sending something in the mail.  There is nothing worse than not knowing if something has been received or not.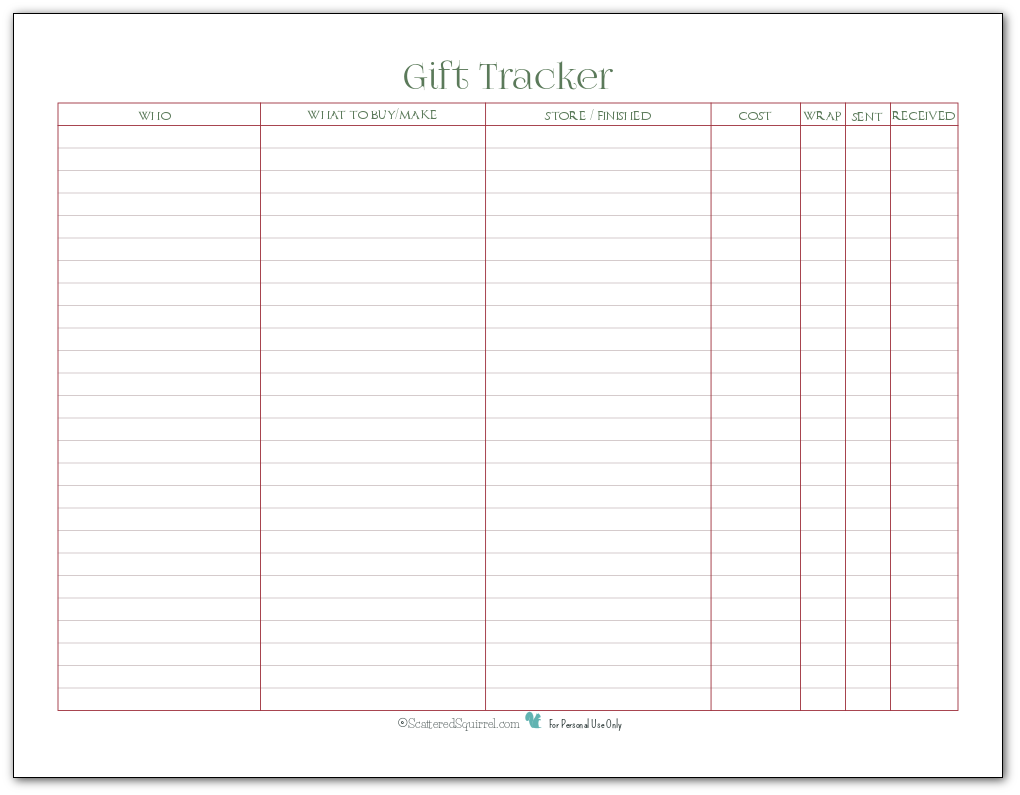 Just like the other two, I couldn't resist making a half-size version.  Again I kept the layout the same, opting for simple over convoluted.  It is just a mini version of its big brother.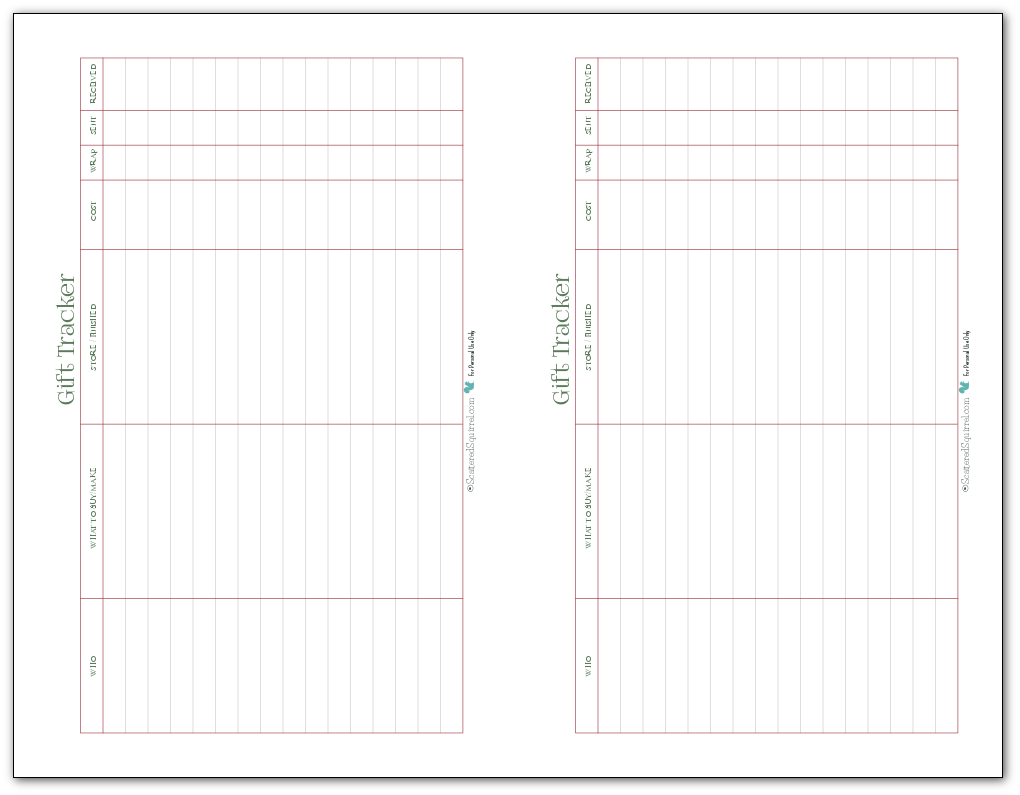 I'm really happy with these two gift giving tracker printables.  I'm having a hard time trying to decided wish size to use.  I'm seriously thinking that I need to make a section in my personal planner for holiday planning, or at least for gift giving planning.  I'm going to go mull this over a little more and I'll let you know what I end up doing.
Don't forget, if you have a suggestion for changes you would like to see to old printables, or even new printables you would like to see offered here, let me know in the comments, send me an email, or reach out on social media.  You never know, I might choose your idea next!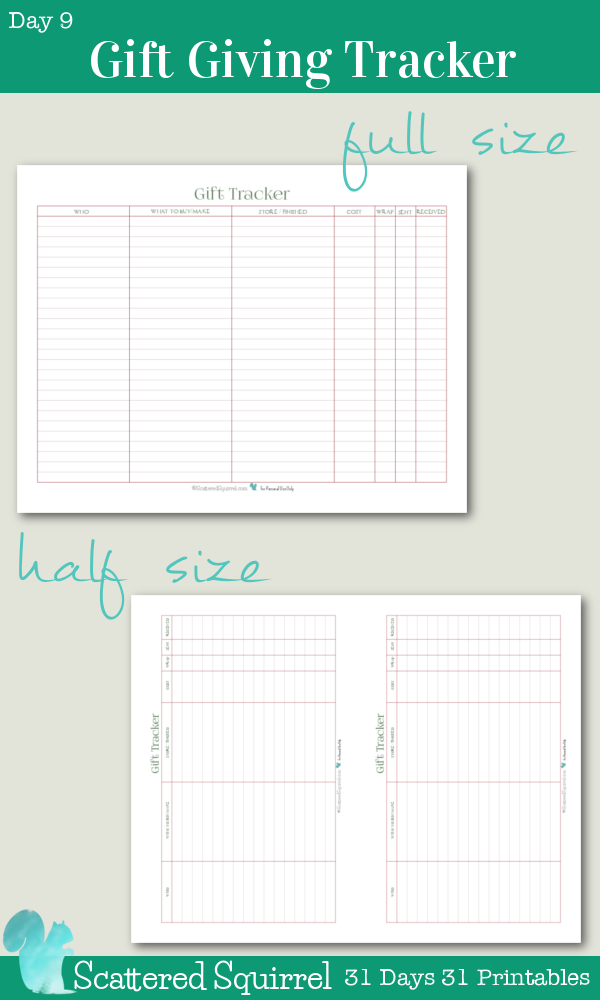 Do you keep track of specific information when it comes to holiday gift giving?
~Happy Printing!~
---

Don't miss out on the fun!  To get posts delivered right to inbox head on over to the side bar and subscribe by email.  Check out more 31 Days series over on the 31 Days site.
---