Day 20 – Cleaning Section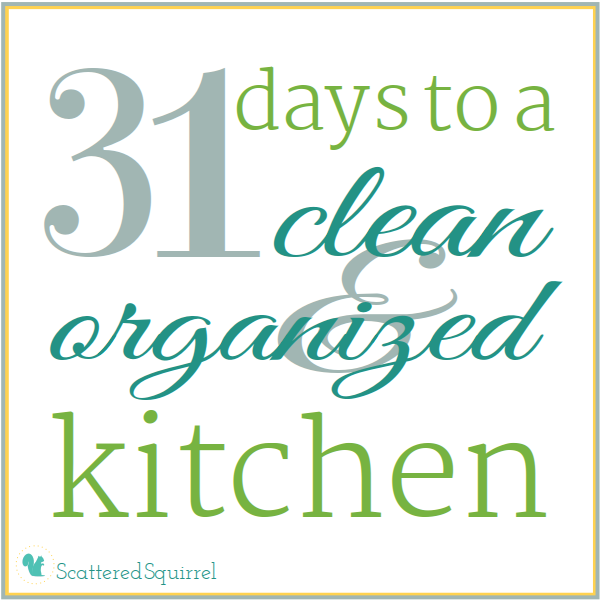 Welcome to Day 20!  Two posts in one day, I'm on a roll today.  Nothing like a couple of hot cups of tea and a beautiful sunny autumn day to perk a person up.  If you're just joining us, you can get find links to all the precious posts up on the 31 Days tab.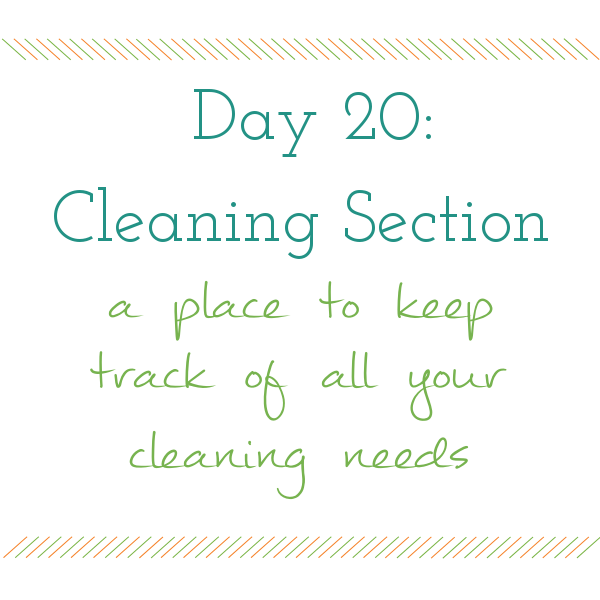 Today, I wanted to share with you the main function of the cleaning section in my kitchen binder.  I don't know about you, but our kitchen is filled with appliances.  Some small, some large, and all having their own instructions for care and cleaning.  Then you add in the specialty items, like the french press, tea steepers and other items and you can end up with a nice long list of items that much be hand washed, or cleaned a certain way, stored a certain way, etc…  I keep all my manuals in the same place above my fridge, but having to pull them out and sort through them to find the one I need, then flip through it to find cleaning or care instructions is a real pain in the butt.  I decided I wanted to simplify the whole process and keep the care and cleaning instructions in one place.  That's how the cleaning section was born.
Now, I could have just photocopied the instructions from the manuals, but where the fun in that?  Also, some of those instructions are hard to read.  You know those instructions where they put each step in a hundred different languages, in teeny-tiny print?  Those are not so much fun.  So, to make it simple and keep it easy to read I whipped up a quick printable.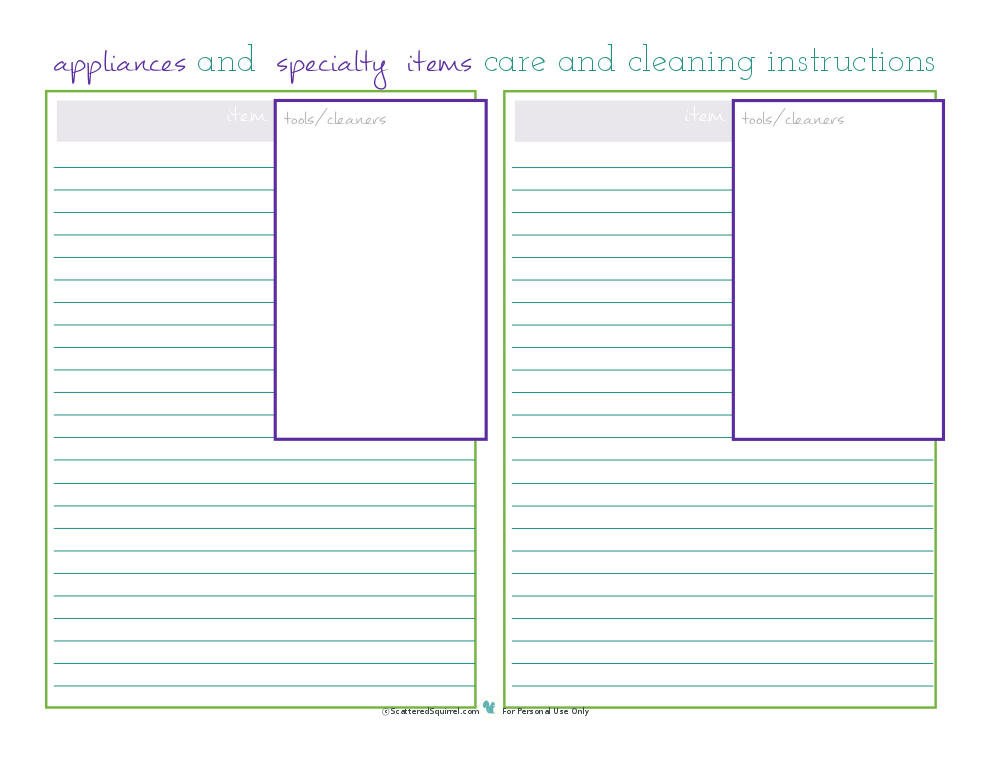 Each page can house two appliances or items.  There is space at the top of each side to note what the items is, and then a box where you can jot down tools or ingredients or whatever it is that you need for the cleaning and care of that item.  Then lined space for jotting down the instructions.  Now, when the coffee maker starts getting slow, or the espresso machine starts to act up I can just look up the cleaning instructions right there in my kitchen binder.
I'm also including our large appliances here.  I have a certain way I clean our oven, a certain way I clean our microwave and so.  I spent a little time jotting those down too.  Now I don't have to go hunting for the manuals, or the green cleaning website I found once upon a time ago.
You could take it a step further and include your cleaning schedule, a copy of any homemade cleaner recipes, whatever you want.  For me, I think I'm going to keep it simple for now and just use this section for the appliance and specialty items.
Here are some of what I've included in this section:
coffee maker
kettle
stove/oven
fridge/freezer
microwave
espresso machine
electric frying pan
copper bottom frying pan
french press
coffee grinder
electric beaters
tea steepers
Travis's work thermos
Travis's travel mugs
our coffee carafe
the boy's water bottles
Travis's tea-cup
I'm sure as time goes on, there will be more items that I add to the list.  For now though, I think I'm off to a good start.
What are you putting in your cleaning section?  Do you follow the care and cleaning instructions for your appliances, or do you have your own method for taking care of them?