The Just for Fun Holiday Bucket List
I often find that holiday planning can quickly become overwhelming. One of my favourite ways to beat the planning overwhelm is sprinkle in something fun. We just finished writing up a massive to do list full of all the things we need to do this holiday season. Now it's time to loosen up a little bit and make a just for fun holiday bucket list.
A Holiday Bucket List is a Great Way to Embrace the Joy of the Season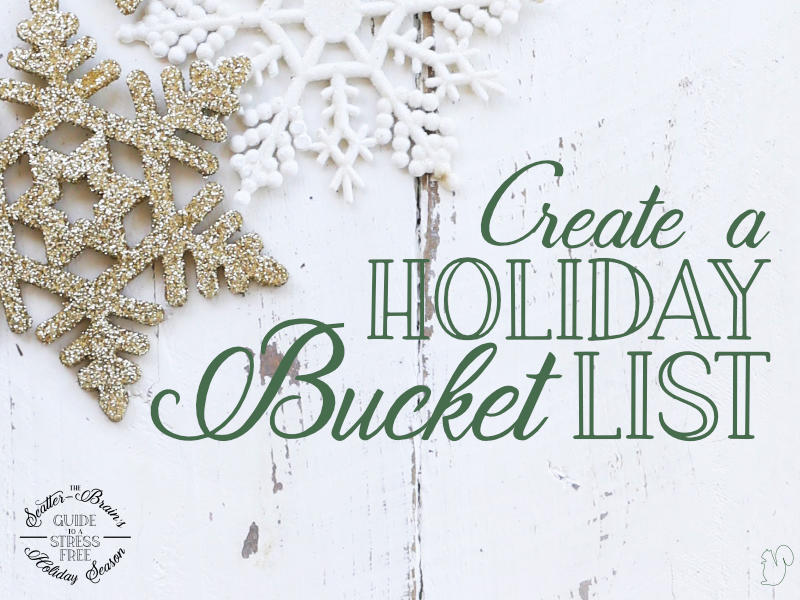 In 2017 I was really limited as to what I could do during the holidays. If you've ever had to use crutches you know how unwieldy they can be. Now imagine having to use them in snow and on ice! Let me tell you, it was not so much fun.
I won't lie, it was a little disappointing to not be able to explore the holiday festivities in our new town. That didn't stop me from making up a holiday bucket list though. And you know what I discovered?
Just the act of making that list was rather therapeutic. It was a much-needed break from the detailed planning that the holidays seemed to require. So that's why it made it into this series.
The whole point is to create a stress free holiday season, and part of that is focusing on the fun as well the mundane.
What is a Just For Fun Holiday Bucket List?
A just for fun holiday bucket list is a collection of things to do or places to go that are just for fun. Ideally, they're things you can do on a whim. Ice skating, baking something special, a movie to watch, a craft to make, these are all great ideas to put on the list.
Check out your local community's event calendar to see what things are happening around town. They might not be as spontaneous, but you might discover something new.
Our local library does different holiday storytimes and other holiday activities, so it never hurts to check there as well. Another good one is to see if any of the theaters in your town are showing holiday movies, especially ones that have been out for a while. Many times these are offered at a great discount.
The idea is to have fun making the list and to fill it with fun and easy things you can do.
For those of you with little ones still at home, if you have family coming to visit, try making a list just for the little ones. That way, if family wants to do something special with them you've already got some ideas on hand.
Your Assignment
Today's assignment is super easy, and I hope it will also be something you can have fun with.
Make a bucket list of fun things you want to do this holiday season. You'll find a couple of printables below that you can print out to help make it more fun.
(Note: The half-size version is just one copy on the page, instead of two. There are two cut marks, or guides on either side to help make cutting it down to size easier)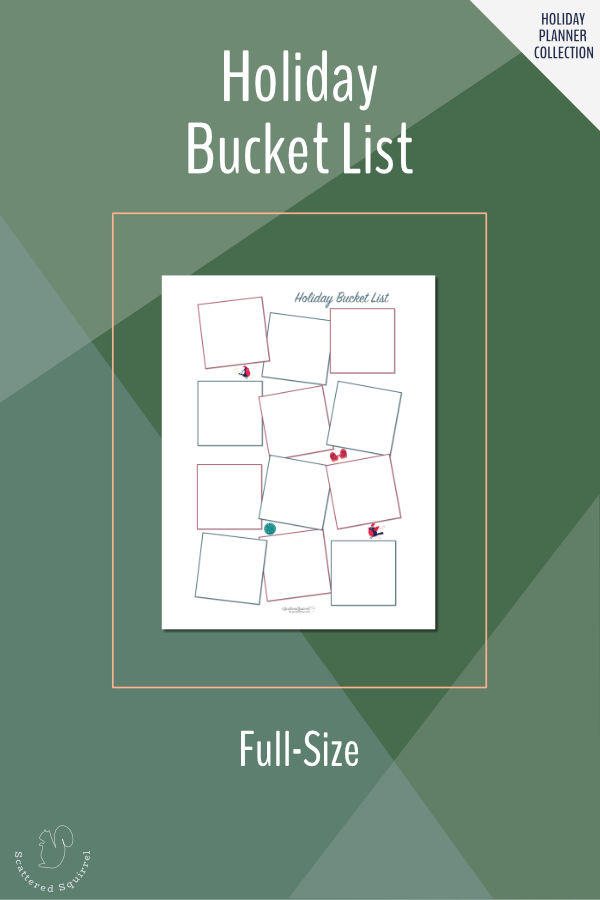 Above is the full-size version and below you'll find the half-size version. Just click the image of the one you'd like to download the PDF.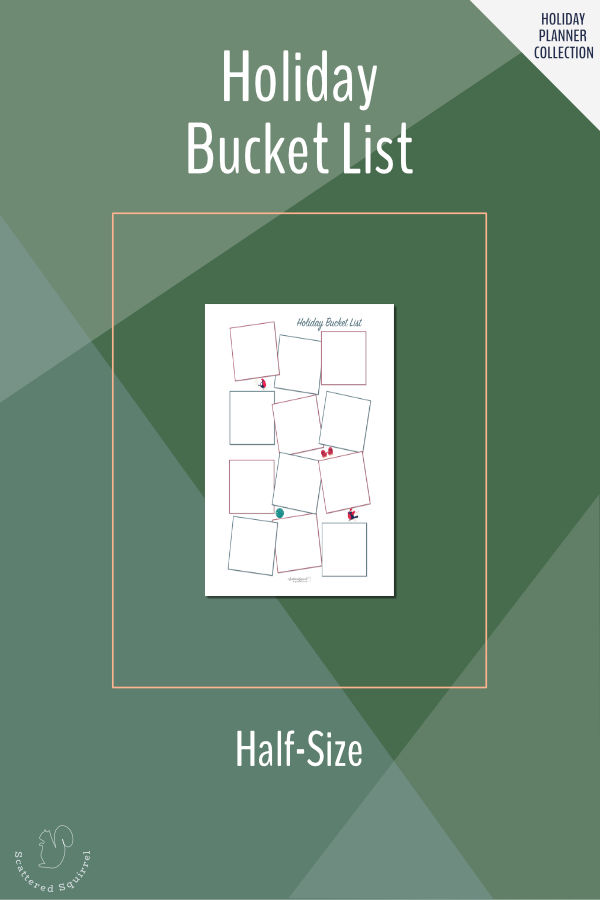 Spread the fun around and invite your family to help to make the list. You might need to set some boundaries with younger family members, but this is definitely something the whole family can enjoy.
Come join us in the Facebook Group and share something you're putting on your bucket list. If you want to share a picture of your list or you have any questions we'd love to see them all. And if social media isn't your jam, please feel free to chime in down below in the comment section.  I'll try to answer them as soon as I can.
To check out the next posts in this series you can hop on over to The Stress-Free Holiday Series page.