Black and White Project Planner Printables
Today's edition of the of the Choose Your Own Black and White Printables series was chosen because of the large number of people who asked for it.  You know I love to honor requests when I'm able, and I'm thrilled to be able to share the black and white versions of the project planning printables today.
These black and white project planner printables are an ink friendly version of their colourful counterparts.
For those just joining us here's the run down. Each week, or two, I'm sharing black and versions of existing printables. The series will run until the requests stop coming in or I run out of printables to convert. If there is a printable (or many printables) that you'd love to have a black and white version of, just click the link above to fill out the form and submit your request. This week kicks off the black and white undated monthly calendars.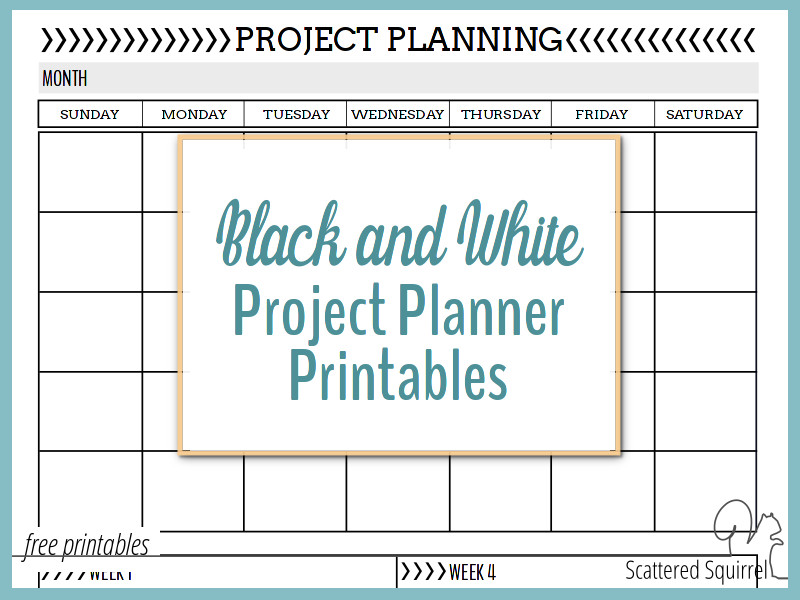 The colourful versions of the project planner printables were created in part because I desperately needed a way to keep track of all the projects we have going on.  In part they were also a reader request.  Over the years I've gotten many requests for project planners, but I wasn't entirely sure how best to make one.  I always ran into the same problem – I couldn't fit everything onto one page.  I don't know why I thought it all needed to be on one page.  It seems silly now.  Once I let go of that thought, the design process was much easier.
Black and White Project Planner Printables
If I had to pick a favourite page out of this set, the project index would be it!  You can see all your projects in one place.  Not only that, you can number your pages so you can quickly turn to the project you're working on.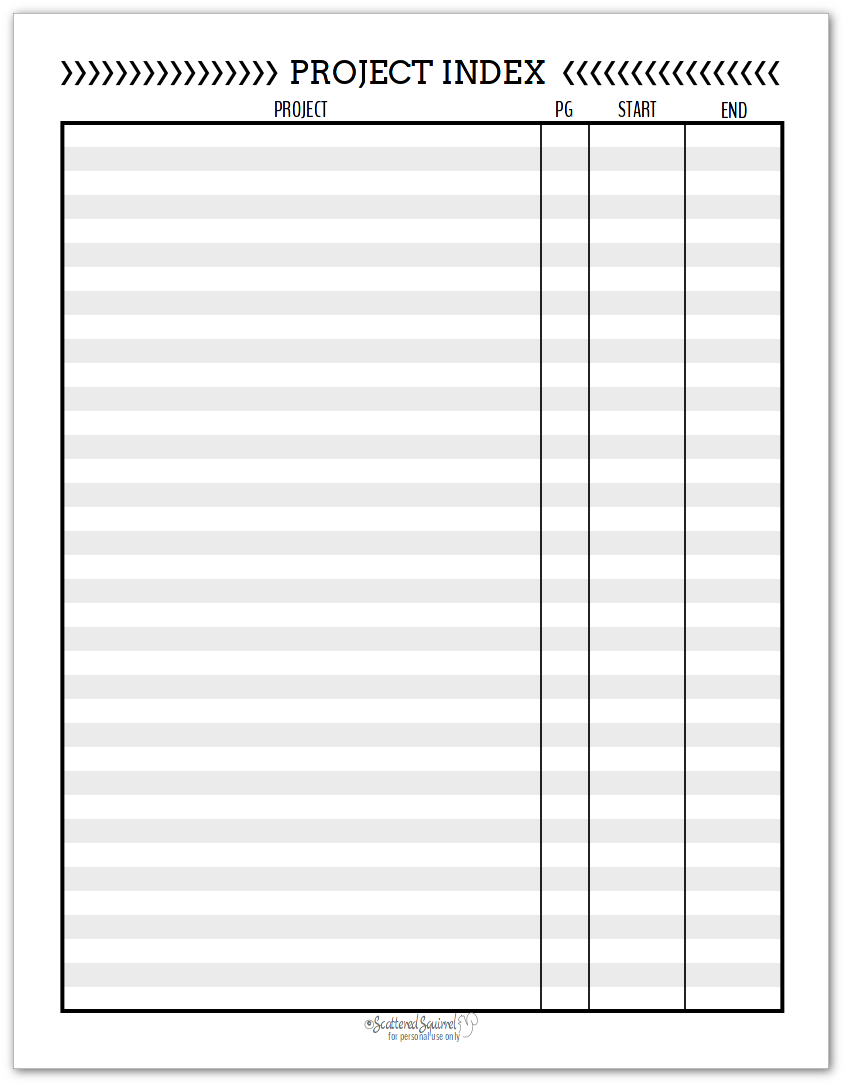 The second page in this set is the project planner.  This pages lets you jot down all the things related to your project.  From details and ideas to steps and materials, there's a space for almost anything on here.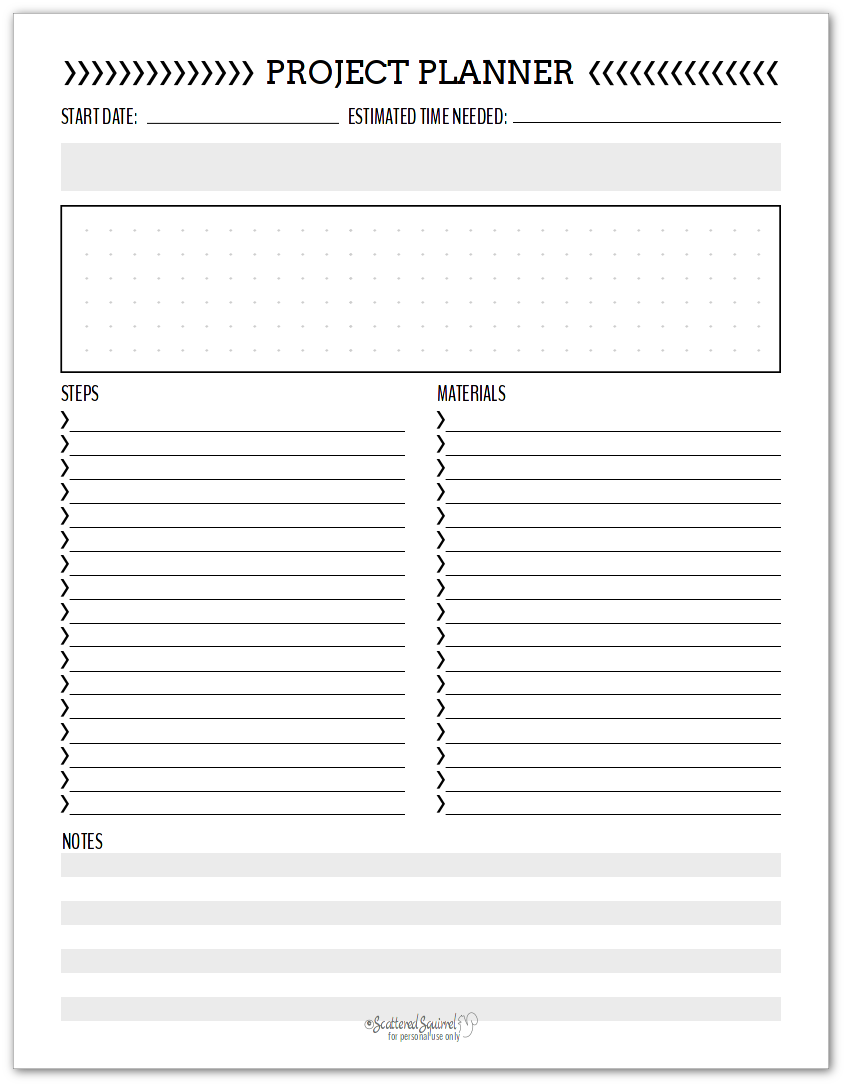 Not all projects will need this next page, but it's still a handy one to have on hand for those larger projects or those projects that have a timeline to follow or a deadline to meet.  The undated monthly grid gives you the freedom to use it any time.  The weekly planning section at the bottom allows you make notes for each week, pick a weekly focus, or plan the project related tasks that need to happen that week.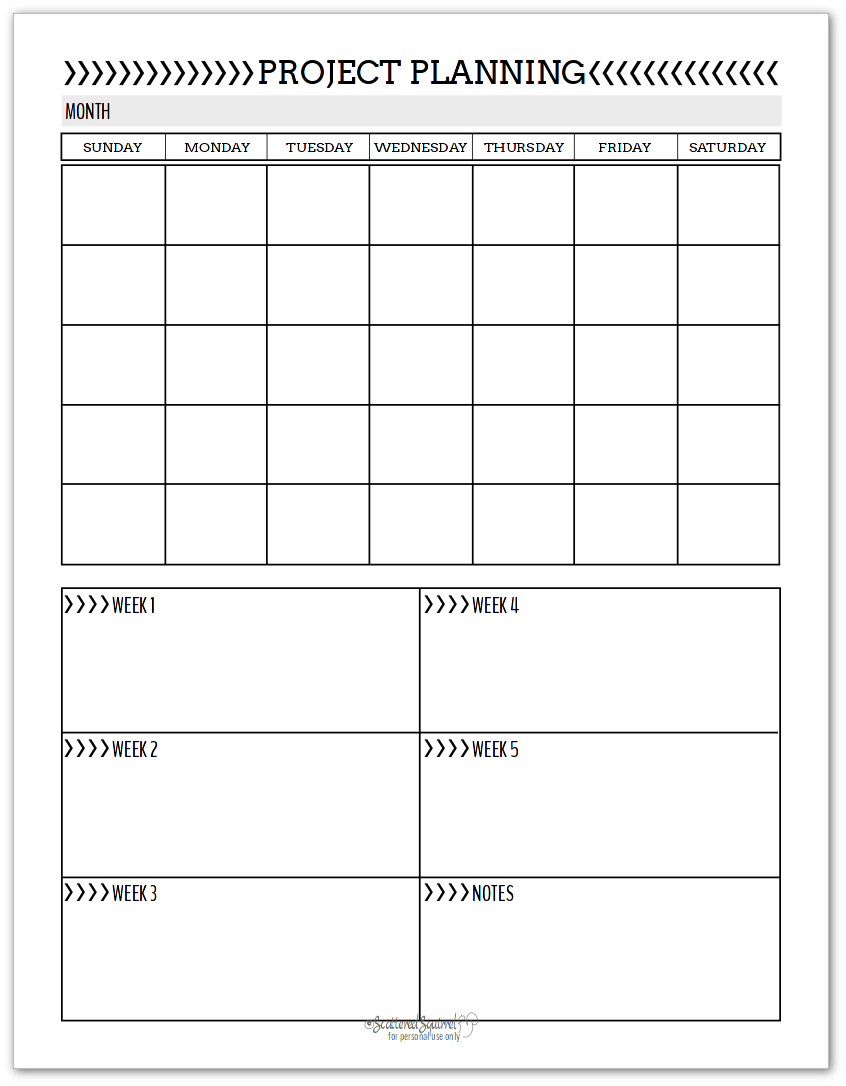 Rounding out the set is just a basic dot grid note page.  Every project will be different and have different needs.  Having extra note pages on hand can be a real help during the planning stage.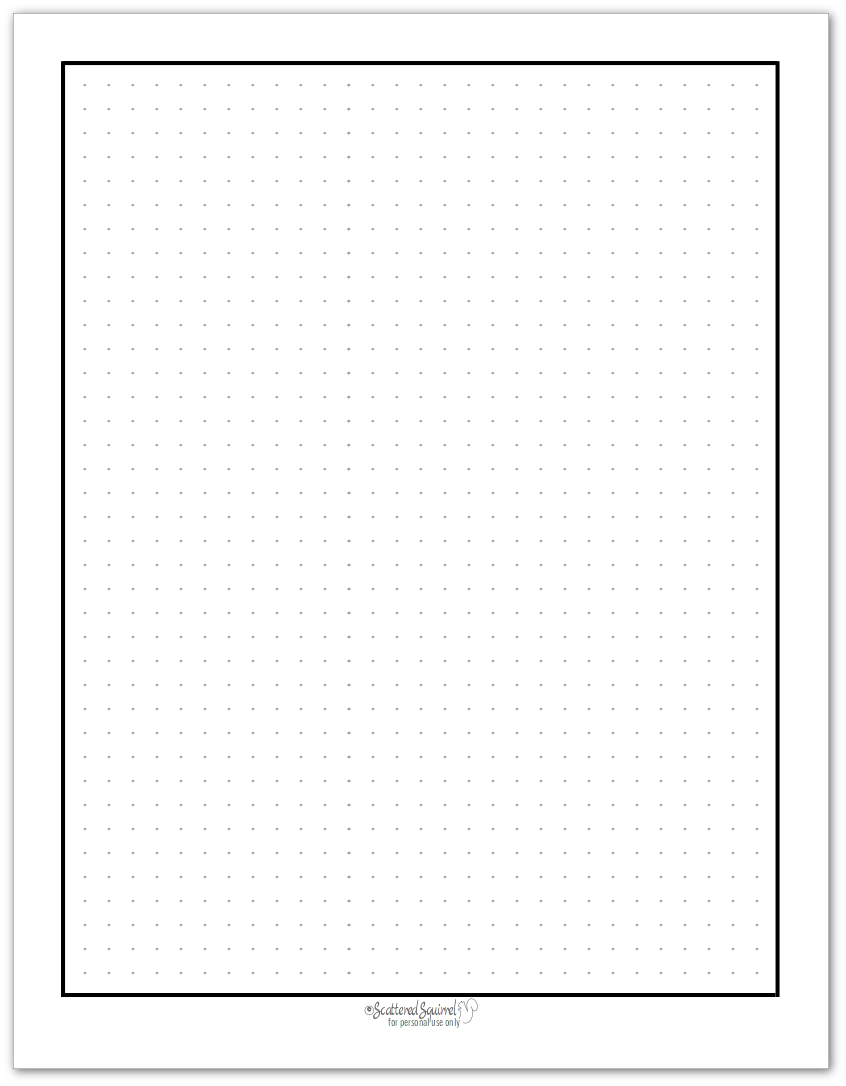 If you're new to Scattered Squirrel, to snag a copy of any of the printables for yourself, just simply click the pictures of the ones you want and the PDF version will open for you to save. All of the printables are for personal use only.
Half-Size Project Planner Printables
This post wouldn't be complete without including the half-size versions of the printables I shared above.
If you'd like to check out the colour versions of theses project planner printables head on over to the post titled – Keep on Track with the New Project Planning Printable Set.
Now It's Your Turn
I'd love to hear your thoughts about the project planner printables.  Are they something you think you'll get a lot of use from?  Any suggestions for improvements? Chime in the comments below and let me know.
Are there other printables you'd like to see in the black and white collection?  Or just in general?  I'd love to hear your suggestions and requests.  Reach on any of my social media channels or right here on the blog and I'll see what I can do to make it happen.