*****This offer has now ended.  Please check back on December 2nd, for the newest POTM (Printable of the Month)*****
Talk about giving it all away in the title huh?  On Monday, I mentioned in my post that I going to be introducing a new monthly feature today, and here it is: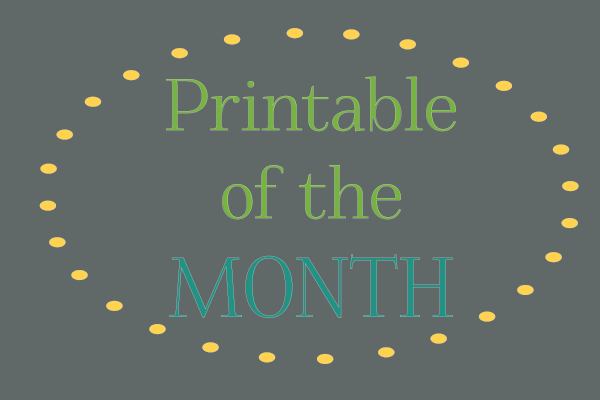 If you've been following the blog for the last few months, than you know that I offered to personalize a couple of my printables for anyone who wanted them.  No catch, just my little way to give back to all of you who make this blog a special place to be.  I was so touched by each and every request, and totally shocked at the number of you who requested your copies, that I decided it would be a fun thing to keep doing.
Each month I'll offer a new printable (or an updated older one) with some options you can have customized to better suit your taste, or an option to have them personalized in some way.  Some months will be more exciting than others I am sure, but I do so hope you all will enjoy the printables that work for you.
Later on today I will be making a page on the blog (you'll be able to find it at the top) to keep track of the current printable on offer with the request form and I'm also hoping to get a spot set up on the side bar as well.  But enough of the little details right?  I bet you're wondering what I chose for this month! Without further ado, I would like to introduce you to the Holiday Planner Cover Page.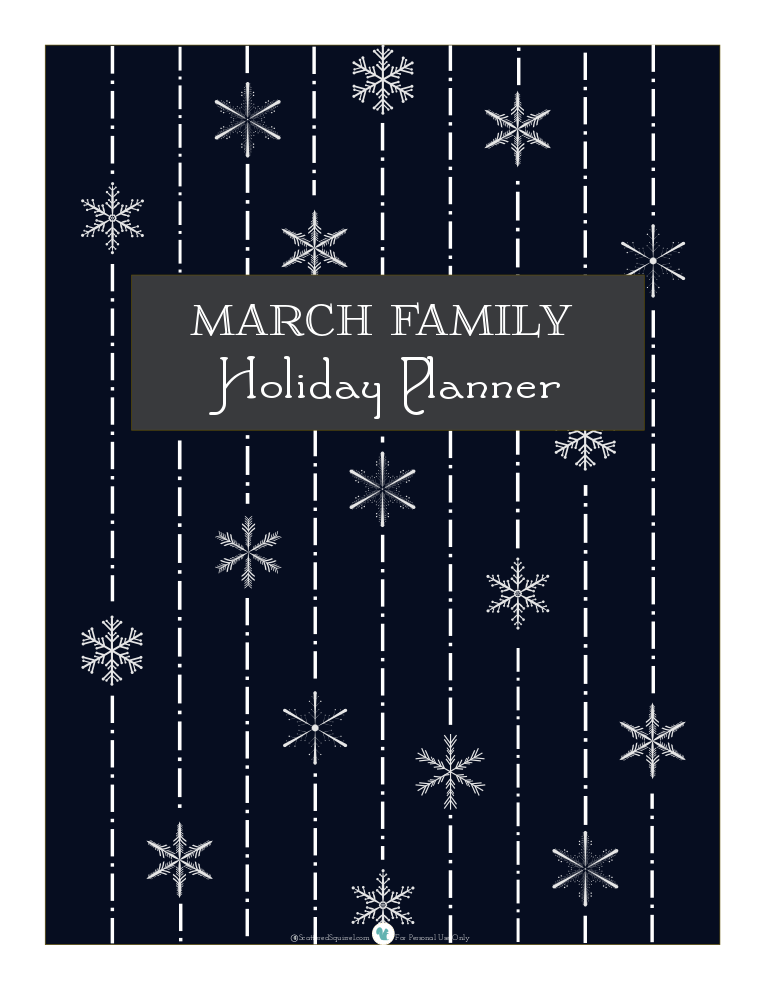 Isn't she pretty?  I don't know why it is a she, it just is.  I'm actually really happy with how this turned out.  I was going for something that was seasonal without being tied too closely to any one holiday, after all there are many holidays coming up.  The text area is open for whatever you want to have there.  Some option I thought of were,
Holiday Planner
Holiday Memories
Holiday Recipes
Holiday Music
Winter Crafts
I know it says holiday but you could substitute that for Christmas, Hanukkah, Kwanza, Winter, or anything else you want.  It's totally open to you.  One more thing I thought I would change up this time around, is to offer you your choice of colors.
To request your PDF copy simply fill out the form below and I'll send it you as soon as I can.  If you have any questions please don't hesitate to ask.  If you want more holiday planner printables please check out the Holiday Planner Page.  (Find it under the Printables Tab)  You can request your copy of the printable up until December 1st, 2013!
As you can see I have holidays on the brain, which leads me to wondering …. should I update some of the other holiday planner pages?  Maybe change up the colors and fonts a little?  What do you think?